Tempia A. Courts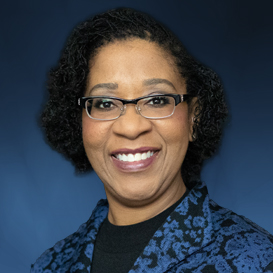 Hoffman Estates attorney Tempia A. Courts earned her Bachelor of Arts from the University of Illinois at Urbana-Champaign, with High Distinction in Political Science. While pursuing her undergraduate degree, she received several honors, including an academic scholarship from the AKA-LADE Foundation, the Dean S. Dorman Award and the President's Award. She obtained her Juris Doctor degree from the University of Illinois College of Law where she distinguished herself as an advocate for public interest law, garnering an award for the Best Oral Argument in the College's Civil Rights Moot Court competition. Tempia also received grants from the Public Interest Law Foundation and the Public Interest Law Initiative to fund research and service projects with not-for-profit organizations in Chicago and New York.
At Pluymert, MacDonald & Lee, Ltd., Tempia concentrates her practice in the areas of business and corporate law and not-for-profit law. She advises businesses, churches and other not-for-profit organizations in a variety of matters, including, but not limited to, entity selection and formation, mergers and acquisitions (some involving assets in excess of $10 million), employment and service contracts, tax-exempt status, board governance and donor relations.  In fact, she coordinates corporate governance for numerous businesses and not-for-profit organizations. Furthermore, the Hoffman Estates lawyer assists minority and women-owned business enterprises with obtaining certification from state and local government agencies. Tempia is licensed to practice in Illinois and the U.S. District Court, Northern District of Illinois.
A classically trained musician with a heart for music ministry, Tempia plays piano, flute and brass handbells, conducted a three-octave handbell choir for more than a decade, and previously served as Assistant Dean of Seminars for the Black Sacred Music Symposium held biennially at the University of Illinois at Urbana-Champaign.
Contact Tempia today to discuss your business and not-for-profit legal needs.