Questions to Ask a Nonprofit Lawyer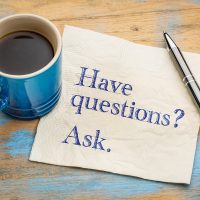 Nonprofit organizations are, in many ways, just like any other business. They have rules and regulations to follow, whether dealing with formation and corporate structure issues, annual filings, employment agreements, or other legal issues that arise during the nonprofit's operation. An experienced Illinois nonprofit attorney can be one of your most valuable resources in relieving the headaches of business management so that you can focus on accomplishing your organization's goals.
How to Find the Right Nonprofit Lawyer For Your Nonprofit Organization
Finding the right nonprofit lawyer is extremely important in maintaining your religious or charitable organization. Whether you retain them for a one-off issue or on an ongoing basis as issues arise, it is vital to find an attorney who is experienced in your area and fits your needs. Ask your friends and business contacts for suggestions, peruse referral sources like nonprofit associations and bar association attorney referral services, and look outside your board or personal network to make sure you know your best options.
Most importantly, meet with your potential attorneys to determine not only whether they are qualified to help you, but also whether they are the right personality and fit to represent and advise your organization. Here are a few questions you will want to ask in your initial consultation:
What is the fee structure? Will the attorney bill you on an hourly basis, or will they charge you a flat fee for certain tasks or milestones? What are the rates? How are questions and consultations incorporated into the fee? Do they have an estimated cost for handling your formation, lawsuit, or other legal issue? Are there alternate fee arrangements available? Lawyers will often charge a flat fee for tasks for 501(c)(3) organizations, for example, even if they would typically charge by the hour.
Can they operate in a limited scope? Nonprofits, for obvious reasons, are often looking to limit their spending. Rather than take on whole tasks like filing 501(c)(3) paperwork, you may be able to have your board take the lion's share of the preparation and then retain a lawyer just to review before you file.
What are their qualifications? How long has the attorney been practicing? Are they experienced with nonprofits specifically? You want to ensure that your attorney is qualified and knowledgeable about your specific issues.
How do they prefer to stay in contact with clients? This may not seem like an important question, but it can be one of the biggest causes of tension between attorneys and clients. Some lawyers prefer email; some prefer phone calls. Take stock of what you expect as a client and make sure that the attorney you choose has a communication style in line with your own.
What are their working hours? It is important to know at the outset the attorney's availability on nights and weekends. Find an attorney who works in line with your preferred schedule and set appropriate boundaries and expectations for your working relationship.
Will the attorney be working on the matter personally, or will they assign it to other, even junior, attorneys? Some attorneys will maintain a nonprofit practice by assigning nonprofit matters to less experienced members of their practice while maintaining oversight. This can actually work to your benefit if they charge less for work done by junior attorneys. You will, of course, want to ensure that whoever handles your issue is qualified to do the job, but many issues can be handled adequately by a less senior attorney as long as the main attorney you retain keeps on top of all-important issues.
Our Attorneys are Here to Help with Your Church or Non-Profit Legal Issue
If your church, religious organization, or other non-profit company faces legal issues in Illinois, get a seasoned and professional opinion on how to proceed by contacting the Chicago non-profit attorneys at MacDonald, Lee & Senechalle in Hoffman Estates at 847-310-0025 and in Des Plaines at 847-298-5030.