EEOC Settles Age Discrimination Lawsuit against City Colleges of Chicago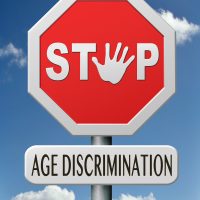 After filing a lawsuit against the City Colleges of Chicago for a claim of age discrimination, the federal Equal Employment Opportunity Commission (EEOC) has agreed to settle its suit for $60,000. The suit was based on a hiring decision made in Chicago's Harold Washington College.
Nancy Sullivan, then 66 years old, had worked in the college's English department since 2006 as an adjunct professor when she applied for a full-time position as a professor in 2011. According to the EEOC, Sullivan had received excellent reviews for her work as a professor in the department and had been recommended for the job by multiple full-time professors at the school. John Rowe, the District Director for the EEOC, noted that Sullivan "looked like a perfect fit for the job." Nevertheless, the school decided to pass over the experienced educator in favor of younger, less-experienced candidates.
While the EEOC first attempted to reach a settlement with the school, it filed suit against City Colleges in 2014, alleging that the school had violated the Age Discrimination in Employment Act. The EEOC sought a permanent injunction against the school for its age discrimination practices and also sought to have Sullivan appointed to a full-time tenure-track position at the school. This marks the second lawsuit by the EEOC against City Colleges for age discrimination, with the earlier having been filed in 2006 and also settled out of court. In addition to paying the $60,000 settlement, City Colleges will now be required to train its employees on age discrimination and report claims of such discrimination within its schools to the EEOC.
The lawsuit drew national attention as an example of both bias against adjunct professors and against older persons. Administrators in universities and schools, as in other industries, must carefully observe federal laws surrounding hiring practices and protected classes. Those in charge of hiring must carefully document their non-discriminatory reasons for declining to hire someone in a protected group. Administrators can also benefit from consulting with an experienced Illinois nonprofit and employment law attorney when faced with a challenging situation in regards to hiring or termination. Resolving these delicate matters so that all parties are satisfied is always easier before, rather than after, a complaint is lodged with the EEOC or a lawsuit is filed.
If you're an employer in the Chicago area facing a complex employment decision, or an employee who may have been subject to illegal discrimination, contact the seasoned and professional Hoffman Estates employment law attorneys at MacDonald, Lee & Senechalle for a consultation, at 847-310-0025, or in Des Plaines at 847-298-5030.