Firm Partner Joseph P. Selbka Scores a Win in the Illinois Appellate Court, as Reported in the Chicago Law Bulletin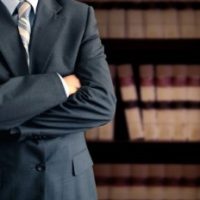 Firm partner and attorney Joseph P. Selbka has a case that was recently published in the Chicago Law Bulletin. The case is Bosch v.  Northshore University Health System, and it was decided on December 11th in the Appellate Court of Illinois, First District, Third Division. The case involved a student in the University's nurse anesthetist program who filed a breach of contract lawsuit after his participation in the program was terminated allegedly for "wholly invented" reasons. Mr. Selbka represented the plaintiff-appellant Brandon Bosch, whose lawsuit had been dismissed by the trial judge. The appellate court reversed the dismissal on three counts of breach of contract, allowing the lawsuit to proceed on those counts.
A recount of the on-going case and its successful appeal was highlighted in the Chicago Daily Law Bulletin on December 19th. Mr. Selbka was quoted in the article expressing pleasure at being given the opportunity by the appellate court to proceed with a trial on the lawsuit and the core issue of damages. His client is seeking recompense for the loss of potential earnings Bosch could have earned had he been allowed to complete his course of study in a doctorate of nurse anesthesia.