Predictable Scheduling Laws May Be Coming to Illinois Soon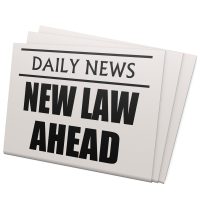 While many new laws have entered into effect in Illinois at the start of 2018, none of them brought about substantial change to the state of Illinois' employment laws. However, one ordinance currently being considered by the Chicago City Council would introduce what is commonly known as a predictable scheduling law, following the lead of numerous other cities across the US. Learn more about predictable scheduling and what it could mean for your company below, and contact an informed Chicago employment attorney with additional questions.
Predictable scheduling laws are intended to provide greater stability and predictability for hourly workers with schedules that can change over time. San Francisco introduced a predictable scheduling law in 2014 through its Retail Workers Bill of Rights. Oregon became the first state to mandate predictable scheduling statewide. Its law governs scheduling for hourly workers for fast food, retail, and hospitality businesses.
The ordinance being considered in Chicago would govern all employers with a business facility within City limits, as well as employers who qualify for a Chicago business license. Employees who perform a minimum of two hours work in any given two-week period for an employer while physically present within the City also would be covered by the proposed ordinance.
Chicago's ordinance would mandate that workers receive their schedule at least two weeks in advance. If a worker's schedule changes within 14 days of the scheduled shifts, the worker is entitled to an extra hour of pay, known as "predictability" pay. For workers whose shifts are reduced in length or cancelled entirely within 24 hours of the scheduled shift, they may be eligible to receive up to four hours' pay to compensate them for the lost work. The law also includes a "right to rest" provision. Under this provision, workers will have the right to refuse a shift that would begin within 11 hours after the end of a prior shift. If they choose to take the shift, they'll be entitled to time-and-a-half pay for that shift.
Also included in the proposed ordinance is a provision which makes it mandatory for businesses to offer more shifts to their existing part-time employees before hiring new workers. Many hourly workers claim that they are under-scheduled as a way for businesses to reduce the number of their employees who would be entitled to health benefits if they were scheduled to work longer hours.
Critics of the predictable scheduling laws say that imposing such a steep penalty on employers makes them unable to remain flexible to sudden changes in traffic or to special events that would require greater staffing needs. Some hourly employees in cities where predictable scheduling is already the law also complain about the reduction in the number of shifts they're able to pick up due to last-minute demands. Speak with a knowledgeable Chicago employment law attorney if you have questions about potential changes in local wage and hour laws.
If you're a Chicagoland employer in need of legal advice on your obligations under local or Illinois state law, contact the knowledgeable and effective Hoffman Estates employment attorneys at MacDonald, Lee & Senechalle, Ltd at 847-310-0025, with additional offices in Des Plaines at 847-298-5030.