Purchasing a HUD Home as an Investor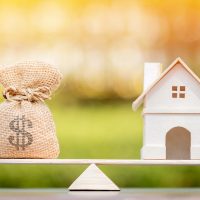 Homes sold by the federal office of Housing and Urban Development (HUD) can be an excellent opportunity for an investor to buy a home for under market value, but the bidding process is unlike that involved in purchasing most residential real estate. Learn more about the process of investing in real estate through a HUD home purchase below, and contact a skilled Illinois real estate attorney with questions.
HUD Homes: What are they?
When a home purchased with a Federal Housing Administration (FHA) loan undergoes foreclosure, HUD handles the sale of the home. These homes can be found by contacting a HUD-registered listing agent, or by looking on hudhouses.com. Buyers may only use a HUD-registered real estate agent to bid on a HUD home, so if you're considering wading into the HUD home market, ask potential agents whether they're registered with HUD and how many such home sales they've completed.
HUD homes are given a fairly cursory initial inspection and, based on the appraiser's assessment of the home, are either listed as FHA-insurable or FHA-uninsurable. An FHA-insurable home has been found to need $5,000 or less in repairs and is thus eligible for an FHA loan. An FHA-uninsurable home needs over $5,000 in repairs, making it ineligible for an FHA loan. There are additional differences in how inspections are conducted, whether investors can get earnest money returned, and which party pays for title insurance that an experienced HUD real estate agent can explain.
Submitting investor bids on HUD homes
HUD favors owner-occupants when selling foreclosed-on homes, especially where the home is FHA-insurable. These homes are not available for bids from investors until the home has been listed for at least 30 days. When homes are FHA-uninsurable, investors are able to submit bids as soon as seven days after the home is listed. FHA-uninsurable homes may provide tempting opportunities to investors, but they can pose a great deal of risk due to the difficulty investors may have in obtaining funding or the risk that the home needs even more repairs than the buyer originally realized. Speaking with a skilled Illinois real estate attorney can help you make an informed decision on whether a HUD home would make a wise investment.
If you're planning on making a real estate purchase in Illinois and want the comfort of knowing your rights and investment are protected, contact the seasoned and professional Chicago area real estate attorneys at MacDonald, Lee & Senechalle in Hoffman Estates at 847-310-0025, or in Des Plaines at 847-298-5030.