Why Do I Need an Attorney at My Illinois Commercial Real Estate Closing?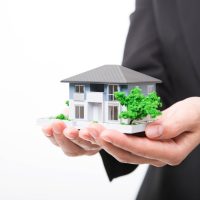 If you're planning to invest in commercial real estate, either for your business or as an investment, you know the significant capital that is required and the potential risks that you may be undertaking. While commercial real estate investments are often reliable and can be low-risk, it is important that you approach these investments with accurate information and a complete understanding to ensure your risks are minimized and your interests are protected. Hiring an Illinois commercial real estate attorney to support you in the transaction is crucial. The following are areas where a real estate attorney can add value and protect you in a commercial real estate closing.
Your lawyer will ensure that the agreements are sound and consistent with the market
Numerous legal documents are used in a typical commercial real estate closing. Without careful review and negotiation by a knowledgeable real estate attorney, your liabilities and risks may be increased. Representation and warranty terms should be studied and reviewed, the financing documents may limit use or other borrowings and personal guaranties may be required and should be carefully drafted and negotiated. Also, the attorney can guide you in understanding environmental risks and historical uses of the property, applicable zoning restrictions, permit requirements and matters of title that may affect use or future marketability.
Real estate brokers aren't enough
Brokers certainly can add value to any commercial real estate transaction. While real estate brokers may be knowledgeable about the property itself and market conditions, they are not licensed to practice law and cannot advise you on the law, legal risks, strategies or the contents and effects of the closing documents.
Your lawyer will advise you on the law and advocate for you and your business
Your lawyer should be retained early in the process to assist in contract negotiation, drafting and to support you as needed during due diligence and elsewhere. While the marketing and pricing terms may initially be guided by your broker, an experienced commercial real estate attorney is necessary to advise you on the law, confirm that the transaction documents serve your needs and minimize risks and support you and your business through and after closing.
For experienced and knowledgeable assistance with your Chicagoland commercial real estate transaction, contact the Hoffman Estates commercial real estate lawyers at MacDonald, Lee & Senechalle for a consultation at 847-310-0025, with additional offices in Des Plaines at 847-298-5030.