Gregory A. MacDonald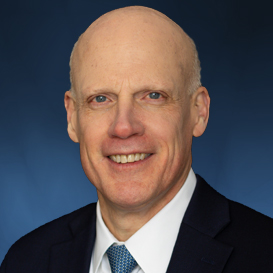 Email Mr. MacDonald
After joining his father J. Clayton MacDonald's law practice in 1984, Des Plaines estate planning attorney Gregory MacDonald has been practicing in Des Plaines and the surrounding suburbs for over 26 years, concentrating his practice in:
Estate planning
Probate, estate and trust administration
Closely held business and corporate matters
Residential and commercial real estate
Estate Planning. Greg has prepared estate plans ranging from simple wills to trust based plans for clients with small estates or estates in excess of $10 million. He has developed estate plans for individuals and couples in need of simple or complex wills, individual or joint trusts, plans which contain family trust, descendants trusts, disclaimer trusts, marital trusts, credit shelter trusts, joint trusts, supplemental needs trusts (disability trusts), pet trusts, and has prepared powers of attorney for property as well as medical directives including health care powers of attorneys, living wills and HIPAA authorizations. With his extensive experience in probate and trust administration, Greg is able to design plans to reduce future administration delays and expenses.
Probate, estate and trust administration. Greg also has extensive experience in representing executors, trustees, and beneficiaries in probate estates, trust administrations, small estates and guardianships, including preparation of petitions and related filings, compliance with statutory notice requirements, preparation of Federal and State Estate Tax Returns, preparation of estate accountings and distributions, handling of claims issues and related estate administration matters.
Greg has represented small businesses and corporations with multiple business needs, including entity selection, incorporations, contract review and negotiations, employment law and related business matters. Greg has acted as "outside" general counsel for a multimillion-dollar computer consulting company headquartered in Schaumburg, Illinois for over 23 years. As general counsel, his responsibilities included corporate governance, contract preparation, contract negotiation, employment and human resource issues, and coordination of all other corporate legal matters. Greg has prepared and negotiated software development agreements, reseller agreements, marketing and preferred vendor agreements, confidentiality agreements, technology training agreements, employee protective agreements, joint partnering agreements, subcontractor agreements, separation agreements and related consulting and business agreements. Representing a local park district for over 20 years, Greg has prepared business, license, annexation and acquisition agreements for numerous park properties and handled several multi-million dollar land developments and acquisitions including a public golf course, community center and recreational facility. Greg manages the firm's business corporate practice area.
Residential and commercial real estate. Greg manages the firm's residential real estate practice including contract preparation, title and survey review, title clearance, mortgage document preparation and review and various closing related matters. Greg has represented buyers and sellers in over 2,000 residential real estate closings, represented landlords and tenants in residential and commercial lease transactions and prepared and negotiated leases for various properties.
Greg received his Bachelor of Science in Finance from the University of Illinois in 1980 and worked as a bank examiner at the Federal Reserve Bank of Chicago prior to entering law school. He graduated with distinction from the John Marshall Law School in 1984, where he served as lead articles editor for the John Marshall Law review. After being admitted to the Illinois State Bar, Greg joined his father's Des Plaines law practice, which concentrated in real estate law, estate planning, probate and trust administration, business and corporate law and residential and commercial real estate. Greg has also served in many community positions including:
Director on the Board of Directors for the Des Plaines Community Senior Center
Director on the Board of Directors for the Des Plaines Chamber of Commerce
Trustee on the Board of Trustees for the AHEFC Foundation
Member of United Way fundraising campaigns
Youth basketball and baseball coach
Large/small group leader for Solid Ground Ministry at the Bridge Community Church
Contact Greg today for more information about his practice and how he can serve your legal needs.