Ronald J. Senechalle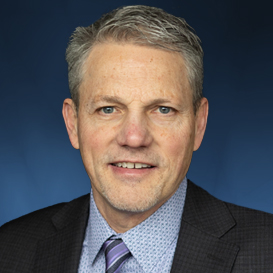 Highlights of Practice:
Experience representing private and public sector clients in commercial, industrial, retail, office, religious/educational and not-for-profit real estate acquisitions, leases and sales.

Represents owners and investors in land re-development projects including real estate tax increment and municipal sales tax share development agreements.

Represents clients leasing to national retailers including AT&T, GNC Corp., Chipotle, Jewel Foods, Sears, State Farm, Radio Shack, Petco, Back to Bed, GameStop, Mariano's, Caribou Coffee, BP Amoco, Thorntons, Dunkin' Donuts, PNC Bank, and others.

Represented developer in 47-acre acquisition and re-development of Milwaukee Wisconsin lakefront parcel with site remediation and other environmental and administrative components.

Provides full-range leasing representation to global provider of business service outsourcing with over 100 locations in US, Canada and 12 other countries.

Representing public company in $100MM acquisition of 16 owned sites and 24 leased sites in 17 states.

Represented largest US-based publicly traded water utility in Illinois Real Estate matters.

Represented national big box retailer on lease protection in real estate foreclosure and eviction litigation.

Represents publicly traded national hazardous waste and oil recycling company on site acquisitions, leases, zoning and financing matters.

Worked on state incentives under state workforce investment act and state jobs creation act involving the siting and construction of $150,000MM+ oil refinery.

Represented public company in $140MM syndicated financing transaction.

Represented billion-dollar international waste management company on its national real estate matters.

Represented Private Investors in real estate joint venture and loan work-out involving CMBS Loans of $11.5MM.

Represented commercial clients in Illinois Industrial Revenue Bond financing.

Represented clients in cell tower and billboard site lease transactions.

Represented title insurer on Illinois title underwriting issues several Illinois Banks in commercial financing transactions.

Speaker on real estate issues and co-authored Real Estate Development, Beginning to End. Contributed on ADA building code issues for a National Building Code Association publication.

Represented Fortune 500 Company in sale of its Illinois Headquarters.

Handled shopping center sale/acquisition transactions and center leasing, management and financing.

Structured and completed numerous forward and reverse IRC Sec. 1031 exchanges.

Obtained property tax exemption status for religious, governmental and other not-for-profit organizations.

Handled Golf Course and other real property acquisitions for municipal entities.

Handled condemnation for public company during O'Hare Airport expansion.

Plan Commission Member for the City of St. Charles from 1995-1998. Involved in development, annexation and planning and zoning process for the development of more than 2,500 homesites and over 300 acres of commercial/retail development.

Experience in Illinois Site Remediation Program concerning industrial, commercial and multi-family developments.

Negotiated and handled purchase of distressed property and leases through auction process from Bankruptcy Estate.

Named an Illinois Leading Lawyer, 2013-2019 and named in Top Attorneys – Western Suburbs.

Represented buyer on largest residential real estate transaction in Sangamon Co. involving 400+ apartment units.