Choosing the Right Trustee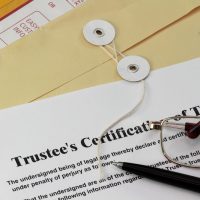 Trusts are an excellent estate planning and financial management tool. They can be a great way to make your money go further, providing additional resources to support the people and causes most important to you while reducing your tax burden. Part of selecting the right form of trust for you is to choose the right trustee. Depending on the form of trust you create, the choice could have serious implications for how your funds are distributed, and certain individuals could cause conflict if selected as your trustee. Below, find some important considerations for when you're deciding on a trustee.
Avoid selecting a trustee who might inspire hurt feelings or conflict
Many people instinctively choose a child or sibling to serve as their trustee. For some, this is a great choice; few people are as familiar with your wishes and as invested in seeing your legacy upheld. However, choosing a relative can stir conflict. Family members who weren't chosen may feel hurt by your selection, even going so far as to undermine your chosen trustee and second-guess their decisions about investment of trust funds or asset distribution. You might consider choosing a neutral third party, such as an attorney or financial professional whom you trust, and who is likely to garner the respect of your beneficiaries.
Select someone who will be available
You may have someone in mind to serve as trustee whom you know to have a highly successful career. Choosing someone who has little availability to manage your trust could result in the task being passed off to a junior associate who may not know you personally, or have the same skill set as your first choice. Additionally, if you have created a trust that you want to outlive you, choose a trustee who is substantially younger than you.
Prioritize choosing someone with excellent judgment
Above all, you want someone with excellent judgment in charge of your trust. Select someone who understands and shares your values, and has some understanding of good investment principles and basic tax forms. However, choose someone whom you know will reach out for help from those with greater expertise when complex issues arise.
For assistance with creating estate planning instruments such as wills and trusts, contact the seasoned and sophisticated Chicagoland estate planning lawyers at MacDonald, Lee & Senechalle for a consultation, in Des Plaines at 847-298-5030, and in Hoffman Estates at 847-310-0025.