Review Your Estate Plan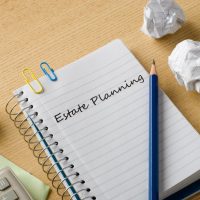 Perhaps you've already taken the time to create an estate plan that carries out your wishes and makes the most of the assets you plan to leave to your heirs. You might assume that your estate planning responsibilities are over, but this simply isn't the case. Your estate plan may need to be revisited every few years, and an estate plan review is critical upon the occurrence of several life events. Read on to learn about the life events that should cause you to sit down with your attorney and review your last will and any trusts you've created. Contact a skilled Chicago estate planning attorney for more information.
Life Events to Review Your Estate Plan
The birth of a family member When a potential heir is born, you may want to take the opportunity to ensure that this child receives a portion of your estate, or increase the gift you leave for the child's parents, now that they have a new family member to care for. You might also consider creating a trust that will assist the child with their eventual college costs.
The death of a loved one When a family member or a close friend passes, this could change the way you allocate your estate. If you left a specific item of property to this person in your will, you may want to reallocate it. Likewise, if you believe that the loved one's death puts their spouse or family members in a financially-precarious position, then you might want to leave a larger gift for those individuals, or include them if they were not previously included.
Decade of Life We find that certain financial institutions and hospitals sometimes do not recognize older powers of attorney. As you can imagine, these institutions may not feel comfortable with an old document to allow someone else to manage your finances or your care. We think it is good practice to refresh these documents on a regular basis.
For seasoned and trustworthy help creating an estate plan in Illinois, contact the knowledgeable and effective Chicago area estate planning lawyers at MacDonald, Lee & Senechalle for a consultation, in Hoffman Estates at 847-310-0025, or in Des Plaines at 847-298-5030.