New Bill Would Ban Inquiries into Salary History by Illinois Employers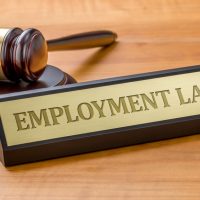 The Illinois state legislature has recently passed a bill that would prevent employers in Illinois from inquiring about a job applicant's salary history. The bill is now awaiting Gov. Bruce Rauner's signature in order to become law.
Under the new amendments to the Illinois Equal Pay Act, employers cannot inquire about an applicant's wage or salary history unless the applicant is an internal candidate or the information is already public. The bill was sponsored by Rep. Anna Moeller (D-Elgin). Moeller asserts that the bill will require employers to justify discrepancies in pay to men and women, requiring a more substantial explanation such as the candidate's experience or education.
The law, supported by women's rights groups, is targeted at closing the gap in pay between men and women. Melissa Josephs, the director of equal opportunity policy at the advocacy group Women Employed, explains, "If you base a new salary on a previous salary where women weren't making as much as men, you're just perpetuating that inequity." The law would be in line with a growing trend among US cities and states in barring inquiries into an applicant's salary history. Massachusetts has a ban on asking for a salary history, as does Pittsburgh and New York City. Washington State is currently considering such a law, and California adopted a ban against relying only on salary history when determining an appropriate amount of pay for a job candidate.
While the bill gathered bipartisan support, not all members of the legislature had positive opinions about the bill. Rep. Peter Breen (R-Lombard) stated that the bill would only "[put] additional restrictions on people who want to create jobs in this state." Rep. Mark Baltinick (R-Plainfield) pointed out that it would be "an absurdity" to suggest that an applicant's salary history wasn't relevant where an applicant worked on commission "when that is a direct correlation to how well they did their last job."
While not yet law, Illinois employers should be aware of the potential change and consult an attorney on revising any hiring policies and procedures, manuals or applications that include inquiries into an applicant's salary history.
For assistance with legal issues regarding employment in Illinois, including hiring practices, termination, non-compete agreements, and claims of harassment, contact the seasoned and versatile Chicagoland employment lawyers at MacDonald, Lee & Senechalle for a consultation in Des Plaines at 847-298-5030, or in Hoffman Estates at 847-310-0025.