New Laws Affecting Employers and Employees in Effect in 2017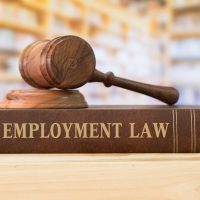 In January of 2017, several laws entered into effect in Illinois that make substantial changes to the laws governing employment in the state. Read on to learn about some of the most significant changes to Illinois employment laws, and make sure your workplace policies, employee handbooks, manuals, and labor law posters are up to date by consulting with a seasoned Chicagoland employment attorney.
Limits on non-compete agreements: The Illinois Freedom to Work Act prevents employers from entering covenants not to compete with low-wage-earning employees. The law defines a "low-wage employee" as a worker who makes $13.00 or the locally-applicable minimum wage, whichever is greater. Our Hoffman Estates employment attorneys can help you determine the applicable minimum wage for your business.
New sick leave laws: The Illinois Employee Sick Leave Act requires Illinois employers to allow workers to use their existing paid sick leave to care for a child, parent, spouse, domestic partner, in-law, stepparent, grandchild, or grandparent. Additionally, Chicago and Cook County each passed ordinances with similar provisions, but which also included a mandate that employers provide employees with paid sick leave. However, those ordinances will not take effect until July 1, 2017. Some municipalities have opted out of the Cook County ordinance, so you should consult with a Chicagoland employment attorney to determine whether your business must comply.
Leave in the event of a loved one's death: The Illinois Child Bereavement Leave Act provides for at least 10 days of unpaid leave for a worker whose child passes away, and 6 weeks' leave if a second child dies within a year of the first child. The law applies to companies with 50+ employees and broadly defines "child" to include an "employee's son or daughter who is a biological, adopted, or foster child, a stepchild, a legal ward, or a child of a person standing in loco parentis."
Rights for victims of domestic violence: Under amendments to the Victims' Economic Security and Safety Act, a worker with a household or family member who has been the victim of sexual or domestic violence has a right to take four weeks of unpaid leave. The rule applies to all employers, regardless of the number of employees.
Right to keep online accounts private: Amendments to the Illinois Right to Privacy in the Workplace Act allow employees to decline to share their social media or other online accounts with their employer. The law prohibits employers from requiring employees to log onto their "personal online accounts" in the presence of their employers, which includes social media sites such as Facebook as well as any other "online accounts. . . used by a person primarily for their personal purposes." Employees cannot be forced to turn over their usernames or passwords, join online groups associated with a personal account, or join an online account created by the employer.
If you're an Illinois employer and want to ensure you're in compliance with applicable laws, contact the seasoned and knowledgeable Chicagoland employment attorneys at MacDonald, Lee & Senechalle Ltd. for a consultation, in Hoffman Estates at 847-310-0025, or in Des Plaines at 847-298-5030.