Fast Food Companies Agree to Drop "No-Poach" Provisions in Unfair Competition Settlement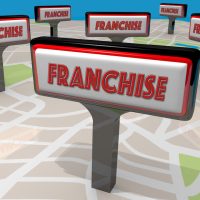 Prosecutors from a coalition of 13 states, including Illinois, and the District of Columbia recently announced a settlement with a handful of major fast food franchise corporations whose so-called "no-poach" employment policies were alleged to be anticompetitive and harmful to workers. Learn below about the targeted policies and the terms of the settlement, and contact an Illinois labor and business law attorney for help with important business legal decisions.
States Go After Anti-Competitive "No-Poach" Agreements Among Four Fast Food Corporations
Attorneys general from 13 states and D.C. recently announced settlements with four fast food franchises accused of anti-competitive behavior. Dunkin', Arby's, Five Guys, and Little Caesars had been including so-called "no-poach" provisions in their franchise agreements. The franchise agreements prevented franchise operators from hiring or soliciting employees of another franchise operator identified operating within the same restaurant chain. The provisions are alternatively known as "no-solicitation," "no-hire," or "no-switching" agreements.
According to Illinois Attorney General Kwame Raoul, the no-poach agreements "take advantage of low-wage workers, often without their knowledge, and trap them in low paying jobs." These types of agreements prevent low-wage employees from being considered for higher-paid jobs at other locations within the franchise, regardless of their experience or capabilities and thus diminishing their earning capacity. Workers are often unaware that the franchisers have these provisions in their contracts and thus are left in the dark as to why they cannot secure employment at other locations.
Under the terms of the settlement, the fast food corporations agreed to drop no-poach provisions from any future franchise agreements, cease enforcing any no-poach provisions in any existing franchise agreements, and amend agreements to remove those provisions. The companies must also tell franchisers to post notices in all locations informing employees of the settlement.
The settlement follows an investigation that began last July when Illinois joined other state attorneys general in requesting documents relating to no-poach provisions from Arby's, Burger King, Dunkin' Brands, Five Guys Burgers and Fries, Little Caesar, Panera Bread, Popeye's Louisiana Kitchen, and Wendy's. The investigations into Burger King, Popeyes, and Panera are ongoing. Wendy's already announced that it is dropping its no-poach provisions.
If you're an Illinois business owner and need skilled legal help with a contract dispute, unfair competition or labor and employment issue, contact the professional and knowledgeable Chicago area business attorneys at MacDonald, Lee & Senechalle for a consultation, in Hoffman Estates at 847-310-0025, or in Des Plaines at 847-298-5030.