Offer your Heirs a Helping Hand by Consolidating Your Estate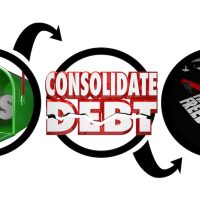 Thinking about what will happen to your property when you pass away can feel morbid, but doing so allows you to plan for what your children or other heirs will deal with upon your death. There are several ways that you can streamline the property in your estate to make life easier for your heirs and guarantee that no property is lost in the shuffle. Read on to learn about how to consolidate your estate, and contact an Illinois estate planning attorney for more information.
Cull your personal effects
If you've been in the same home for decades, chances are good that you've accumulated a lot of stuff. Many families are forced to spend days, sometimes months, going through the stuff that a parent has left behind in order to prepare a home for sale or simply to make it livable for the heir who has inherited it.
Don't force your children or other loved ones to sift through all that you've left behind and make painful decisions about what is or isn't worth keeping. Instead, start the process yourself by whittling down your possessions to only what you truly need and want. Consider getting help digitizing old photos, give away mementos to those who may cherish them when you go, and donate the items you no longer want. This process will be much less emotionally painful for you than for those who would do it after your death.
Organize your accounts and assets
You can also help your heirs by consolidating your financial assets. Over the years, you've likely opened accounts in a variety of institutions, perhaps opening retirement accounts with different employers or investing in an array of properties. Consider selling off certain assets and consolidating some of these accounts at a single institution. This will make the process of settling your estate faster and cheaper, allowing your heirs to access their inheritance with less stress. Make sure that you create a central location for all the documents your heirs will need to settle your estate, as well, rather than sending them on a hunt for critical paperwork in the wake of your passing. An estate planning attorney can help you through the process of consolidating your assets, perhaps making use of a living trust that can benefit you during your lifetime and your heirs upon your death.
For assistance with questions regarding your Illinois estate plan, contact the knowledgeable and effective Chicagoland trusts and estates attorneys at MacDonald, Lee & Senechalle in Hoffman Estates at 847-310-0025, and in Des Plaines at 847-298-5030.