Protecting Yourself from Rising Costs of Long-Term Care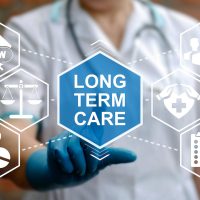 The costs of nursing homes, assisted living facilities, and full-time caretakers are skyrocketing.  Right now, the average annual cost for long term care in Illinois is around $84,000.  That cost may go as high as $152,000 in 2040.  Many people are surprised to find out that Medicare generally does not cover these services.  Thankfully, there are ways to protect your personal wealth from the ballooning costs of long-term care.
One method is to purchase long-term care insurance.  Long-term care insurance usually covers all or part of the cost of nursing homes, assisted living facilities, and in-home care.  The earlier you get coverage, the better your policy.
Another method is to qualify for Medicaid, which covers long-term care.  Medicaid is a public insurance program that provides health coverage to low-income individuals.  Even if you have substantial assets, you can still qualify for Medicaid by reducing the value of your estate.
There are many ways to do this, including setting up an irrevocable trust or by giving gifts while you're alive (a process known as "spending down" your estate).  Common ways to spend down your estate include paying off debt, such as credit cards, mortgages, or medical bills.  Other methods include buying qualifying annuities or prepaying certain funeral and burial expenses.
A strategy like this only works if you build the right terms into your power of attorney and trust.  An attorney can help you make sure your power of attorney agent and the trustee of your trust can put these gifting strategies into action.
Planning for long-term care is complex and requires the help of a skilled attorney.  The experienced attorneys at MacDonald, Lee & Senechalle can advise you on the best way to make sure your hard-earned possessions to go your family – and not the nursing home.