Questions to Ask a Real Estate Lawyer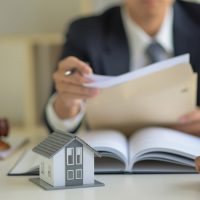 Shopping for a real estate attorney can feel like an overwhelming prospect. How do you find an attorney, let alone pick the firm best suited to handle your matter? Whether you are planning to purchase a piece of commercial property, invest in a building complex, buy a home, or engage in a real estate dispute, it is important to have the right legal team on your side. Below, our seasoned Illinois residential and commercial real estate attorneys suggest some questions you should ask any real estate lawyer in your initial consultation.
What Are Your Qualifications?
There is a significant difference between an attorney with 20 years of experience and an attorney fresh out of law school. While a new lawyer may be perfectly able to help with a simple residential transaction, it is important to have an attorney with more experience for complex transactions. The rate for a more experienced attorney may be higher, but the amount you can save in taxes, negotiation talent, limiting potential liability, and avoiding costly hassle and delay down the line more than makes up for any additional legal fees.
Education is still important and, if they went to school in a different state, make sure to ask how long they have practiced in your state.
Have You Worked With Investors / Non-Profits / Commercial Transactions?
Real estate transactions are not all created equally. There are many different fields, and not all lawyers have had experience or training in each area of real estate law. Due diligence, tax implications, potential liability issues, and any number of other factors that may come into play can differ significantly depending on the actual nature of the transaction. Make sure your real estate attorney has experience in your particular type of transaction, whether you are buying or selling a home, investing in an apartment complex, purchasing property for a not-for-profit or a religious institution, acquiring a commercial property, or gearing up for a real estate dispute.
Who Will be Involved in my Matter?
Law firms are made up of teams of paralegals, administrative assistants, junior attorneys, and senior attorneys. When you hire a firm to handle your transaction or litigation, it's important to know who will be putting in the hours. You do not want to be charged a rate that assumes the partner will be handling your matter personally when a junior associate is actually doing most of the work. That being said, it is perfectly fine for junior associates or paralegals to handle some of the less complex or dire parts of the matter; there's no sense in paying the hourly rate for a partner to make copies. Make sure you know what you are paying for, and make sure the firm feels efficient and well-run.
What Are Your Fees?
One of the most important things to ask in your initial meeting is what the firm's representation is going to cost you. Ask about their fee structure–will they charge by the hour? By task? Do they charge a flat fee for certain types of transactions? Do they charge based on the value of the transaction? In addition to these base questions, it's important to know what else the law firm will charge you for. Some firms may charge clients for their attorneys' weekend meals or even for keeping the lights on after-hours, should the need to work late arise. Make sure you know what you are expected to pay for, and know that you can always push back against unreasonable costs.
Why Should I Hire You?
Once you have vetted the lawyer and/or their firm, it's time to put them on the spot: What makes them better than their competition? Can they point you to satisfied clients who would vouch for them? Have they been recognized in their field by their peers? Do they have a strong firm culture that would serve your interests? You have the option to hire any real estate law firm you like for your transaction or litigation; it's perfectly fair to ask this firm to explain why you should choose them.
If you need legal assistance with an Illinois real estate matter, get professional and qualified legal help by contacting the Chicago residential and commercial real estate lawyers at MacDonald, Lee & Senechalle in Hoffman Estates at 847-310-0025 and in Des Plaines at 847-298-5030.