Religious Employers and Religious Exemptions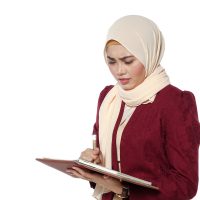 In recent years, two core principles of American freedom have increasingly butted heads with one another.  On the one hand, U.S. states and the federal government want to protect the rights of workers and ensure that they are free from discrimination and harassment in the workplace, based on employees' statutory and constitutional rights.  On the other hand, employers are guaranteed certain protections for their own religious views and practices under the First Amendment to the U.S. Constitution.  What happens when a religious employer prefers to hire someone of their own religion, or does not want to support or pay for a practice that runs afoul of their religion?  Does an employee's right to be free from religious discrimination mean that an employer must violate the tenets of their own religion? 
These questions are difficult and nuanced and, in many instances, remain unresolved.  But there are a few areas in which federal and state law have established certain protections for employers' religious views, regardless of the protections for employees.  Read on for a discussion of religious exemptions to worker protection laws, and contact a seasoned Illinois nonprofit attorney if you are facing employment issues in your nonprofit organization.
Title VII exception for religious organizations
Title VII prohibits employers from making employment decisions or taking adverse employment action based on an employee's religion or religious beliefs.  Title VII, however, makes an exception for religious organizations.  Religious organizations are permitted to give preference in employment to members of their own religion.  For example, a Catholic school can choose to hire only Catholic teachers.  Under Title VII, "religious organizations" means institutions whose "purpose and character are primarily religious," based on a variety of factors including their purpose, practices, and nonprofit status. 
This exception does not extend to protections for discrimination based on race, national origin, sex, age, etc., even if the organization asserts that such discrimination is a part of their religion.  Some courts have, however, ruled that religious organizations can terminate employees who do not conform to their religious beliefs.
Clergy members cannot bring claims under various worker protection laws
Courts around the country have held that clergy members cannot bring claims under the federal employment discrimination laws, including Title VII, the Age Discrimination in Employment Act, the Equal Pay Act, and the Americans with Disabilities Act.  The "ministerial exception" is derived from the First Amendment principle that governmental regulation of church administration, including the appointment of clergy, impedes the free exercise of religion and constitutes impermissible government entanglement with church authority.  The exception is not codified in the statutes and applies to those who perform essentially religious functions.  Some courts have made exceptions for claims of harassment. 
Our Experienced Illinois Non-Profit Lawyers are Here to Help You Further Your Mission
If your church, religious organization, or other non-profit organization faces legal issues in Illinois, get a knowledgeable and thorough opinion on how to proceed by contacting the Chicago non-profit attorneys at MacDonald, Lee & Senechalle in Hoffman Estates at 847-310-0025 and in Des Plaines at 847-298-5030.