Can Religious Organizations Discriminate?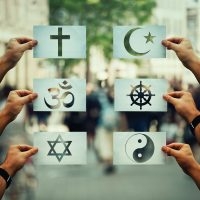 Religious organizations often define themselves on what they believe as much as on what the organization does. The law gives religious nonprofits leeway in their operations to promote the good that such organizations serve. There are, however, limits. All types of organizations are subject to federal and state laws regarding discrimination in the workplace. Below, we discuss whether and when religious organizations are allowed to discriminate in hiring practices in order to adhere to their religious views. Call a dedicated Illinois church & nonprofit attorney if you have any questions regarding your religious organization or other nonprofit.
Title VII exception for religious organizations
Title VII prohibits employers from making employment decisions or taking any adverse employment action based on an employee's religion or religious beliefs. There are exceptions for certain types of preference and certain types of organizations. Pursuant to Title VII, religious organizations are allowed to give explicit preference to members of their own religion for hiring. Title VII defines "religious organizations" as institutions whose "purpose and character are primarily religious." Under the exception, for example, a Catholic school could choose to hire only Catholic teachers.
Limits on the exception
The exception for religious organizations is not absolute. For the most part, it extends only to religious views. Even religious organizations are not permitted to discriminate based on an employee's race, national origin, sex, age, or membership in other protected classes. Such discrimination is prohibited even if the organization asserts that its sincerely-held religious beliefs mandate the discriminatory action.
Actual application of the exception and the limitations of the exception can be unclear. Some courts have ruled that sincerely-held religious beliefs can legally justify an adverse employment action taken against someone who demonstrates a behavior contrary to that religion. Specifically, some courts have permitted religious organizations to refuse to hire or to terminate employees based on their sexual orientation or gender identity. Some federal courts have gone the other way. Employers have prevailed in these cases in states where state law does not explicitly prohibit sexual orientation discrimination.
Illinois law, however, expressly prohibits discrimination based on sexual orientation in the workplace. The United States Supreme Court is currently considering whether the protections afforded under Title VII apply to discrimination based on sexual orientation.
Call a Dedicated Illinois Non-Profit Lawyer to Help You Further Your Mission
If your church, religious organization, or other nonprofit organization faces legal issues in Illinois, get educated and compassionate help with how to proceed by contacting the Chicago nonprofit attorneys at MacDonald, Lee & Senechalle in Hoffman Estates at 847-310-0025 and in Des Plaines at 847-298-5030.