What You Should Know about Negligent Hiring and Supervision Claims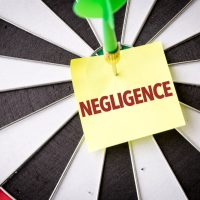 As an employer, you bear a certain amount of responsibility for the acts of your employees while they're on the job. You hire and maintain a group of employees whom you hope will perform their jobs competently and safely, especially if they're in a position requiring work with the public, young children, or other vulnerable populations. Employers who fail to subject job candidates to thorough vetting or choose to overlook on-the-job misconduct could face liability for their employee's acts. Learn more about negligent hiring, supervision and retention claims, below.
What is a negligent hiring claim?
In general, employers aren't responsible for preventing the illegal acts of their employees which fall outside of their job duties. That said, employers are required to make responsible and well-researched choices when hiring their workers and could be held financially responsible if that worker causes harm that was facilitated by their work for the employer. If an employee harms a coworker or someone else with whom the employee interacted as part of their job—say, a student or patient—then the employer may be liable to the victim if it was foreseeable that the employee would cause harm.
How are negligent hiring or supervision claims proven
Success on a negligent hiring claim requires an injured victim to show the following three elements:
The employer knew or should have known that an employee had a "particular unfitness" for the job that made them dangerous in their role. For example, the employer hired someone for a role as a teacher who had a criminal history of child abuse.
The employer knew or should have known about this trait or behavior when the employee was hired or retained. In other words, the employer either learned about the candidate or employee's history or behavior, or could have learned about it through a diligent search, and nevertheless hired them or kept them on staff.
The employee's particular unfitness resulted in the victim's injury. The employee's unfitness history or past behavior indicated a potential danger to others (i.e., making the harm foreseeable), and in fact did lead to the victim's injury, even if it doesn't provide notice of the precise type of harm that the employee would inflict.
Illinois employers or nonprofit organizations should create the appropriate screening procedures for each role in their organization to ensure that potential dangers among staff and volunteers are uncovered and eliminated before an injury can occur.
If you're an employer or nonprofit organization in Illinois and want expert guidance on your employment or volunteer policies, contact the knowledgeable and experienced Hoffman Estates employment law attorneys at MacDonald, Lee & Senechalle for a consultation at 847-310-0025, with additional offices in Des Plaines at 847-298-5030.